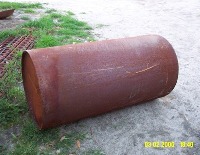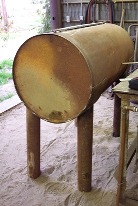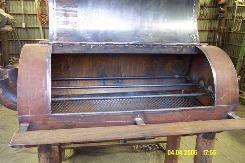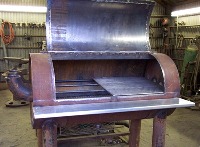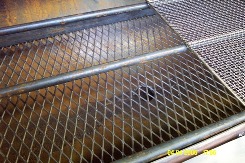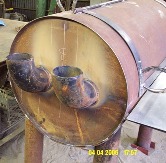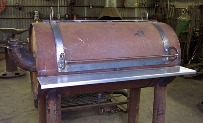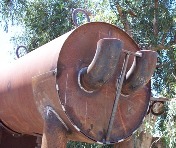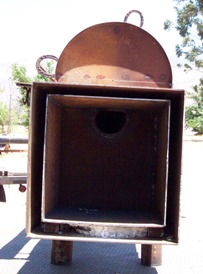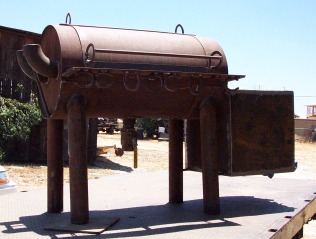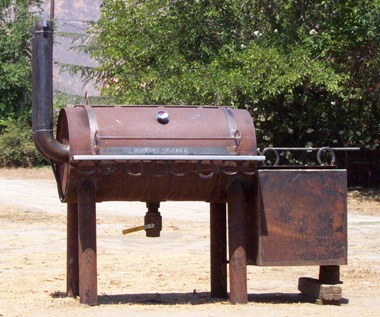 Bringing Home Denali
The Mammoth Dinosaur Smoker
Denali is 4 ft. in diameter & 12 ft. long. It was built from an old boiler from 1942. It lived on the east coast most of its life. It was used for a restaurant. It moved to Cabazon, California a few years ago to start Spanky's BBQ. The business failed and the smoker was put up for sale. We went in halves on this with a friend. It had to have a name that fit its history. So we named it Denali after Gumby's dinosaur. It takes 80 lbs. of coal to get it up to cooking temperature.
This is the counter weight for the door. It weighs well over 100 lbs.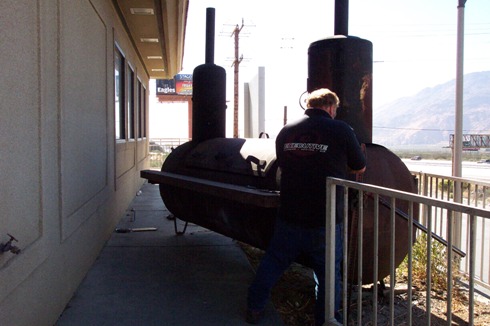 We had to slide it down the sidewalk (slide sounds so much better than drag or scrape, doesn't it?)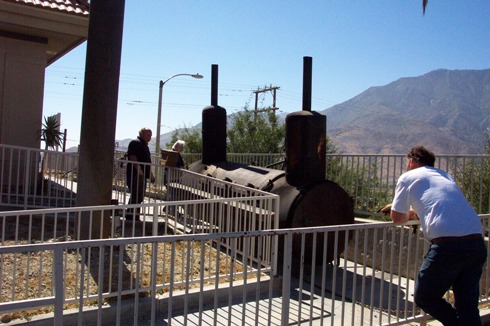 It's progressing nicely. (with the help of a 1 ton truck and 40 feet of chain.)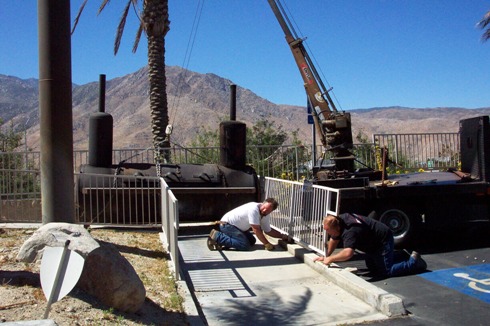 Since it wasn't going to turn the corner, we unbolted the handrail and set it aside.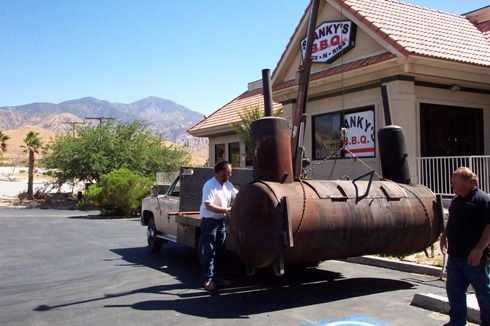 After several attempts, we were able to lift it using the crane. The crane will lift 3400 lbs and this thing was near its limit.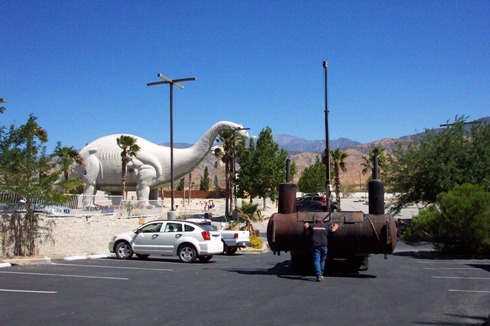 We had to move it over to the trailer for transport. Here I am just holding it from swinging on the way over. The dinosaurs seemed unconcerned about the goings on.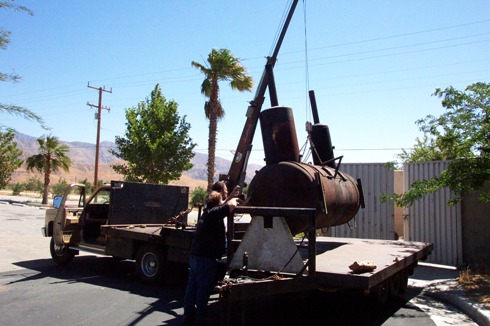 Here we are setting it on the trailer.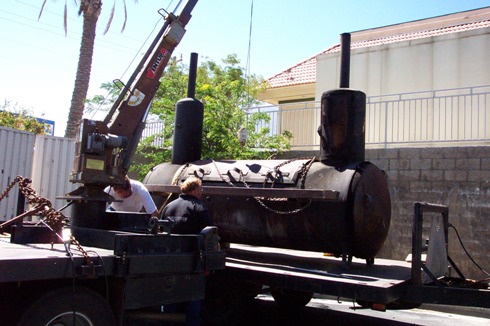 On the trailer ready for tie down.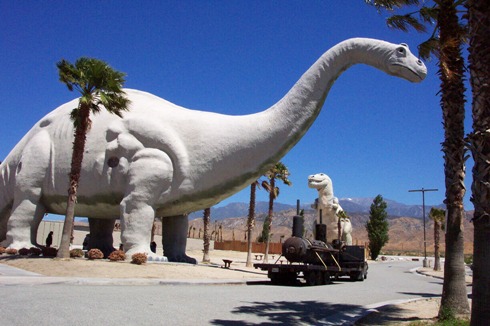 Saying goodbye to its old neighbors.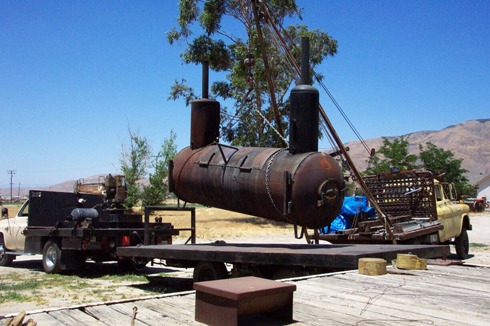 Being offloaded in its new home.
Denali's first 4th of July in its new home. It was filled to capacity.
Denali was cleaned inside and ready to cook a BBQ feast.
Lots of ABTs and armadillo eggs.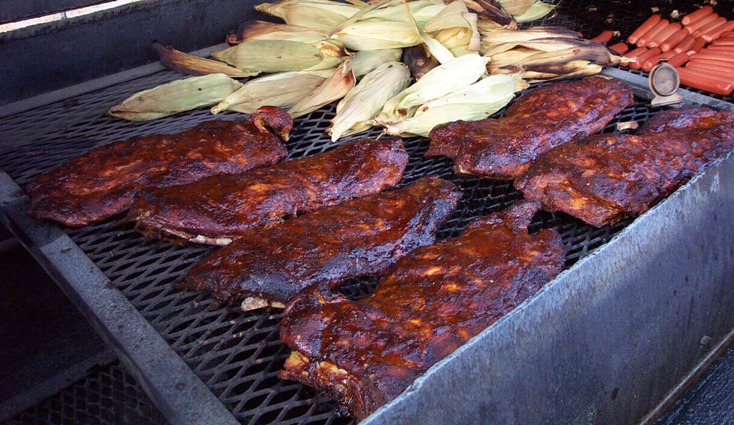 Ribs, corn and hotdogs.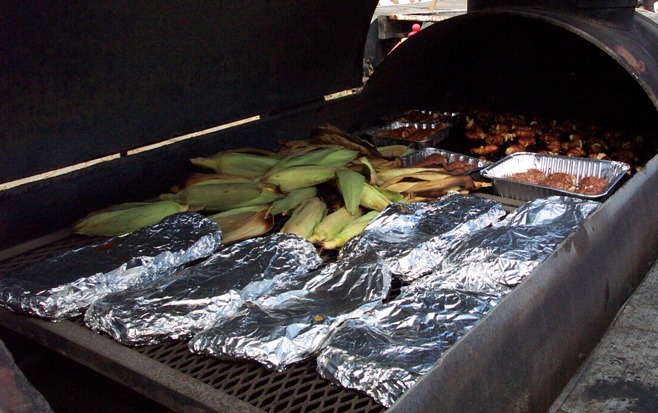 Ribs, corn, armadillo eggs and ABTs.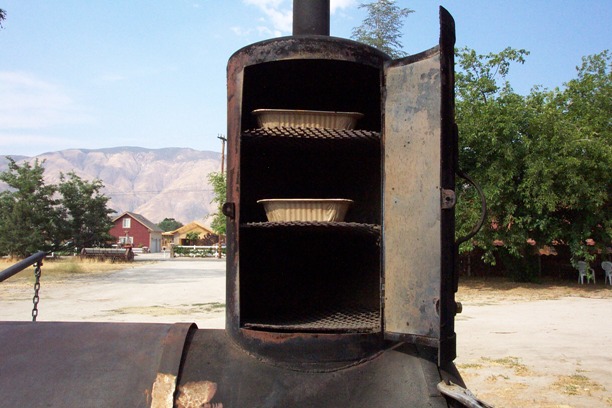 Smoked apple baked beans cooking in Denali's vertical smoker.
Pulled pork.
The Weber and offset smoker were used for overflow.