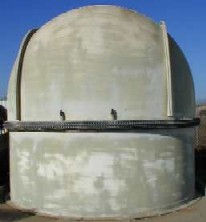 This is the observatory as we found it.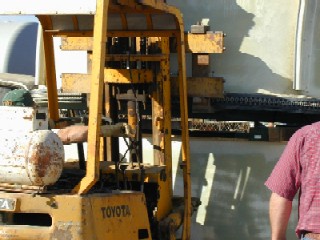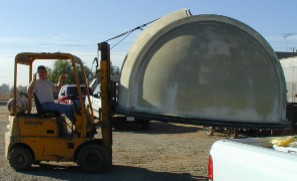 Using a small forklift to lift the dome off the cylinder base and carry it to the transport trailer.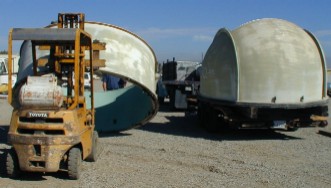 We had to get a bigger forklift to lift the base up and onto the transport trailer.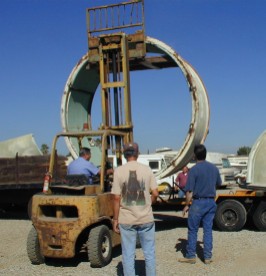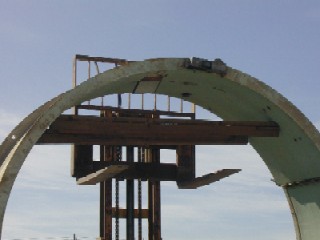 Large pieces of wood were used on the forks to lift the base cylinder. They sunk into the cork and did not damage the steel plate.