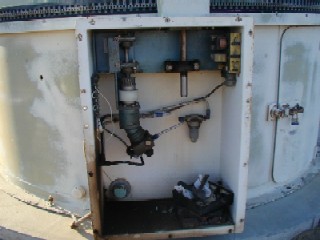 This is the original hydraulic motor that spun the dome for the military.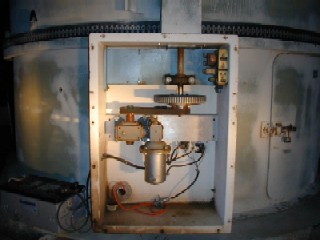 This is the current motor that spins the dome. A wireless remote controlled winch motor drives a Hub City 75:1 gear box. Sprocket shaft is turned by an automotive timing belt. The belt is used so the dome can be turned by hand in case the battery is dead. The motor turns 1500 times for each rotation of the dome.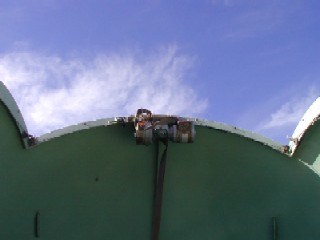 This is the motor that slides the hatch open and closed.